The Two Most Important Behavioral Competencies To Develop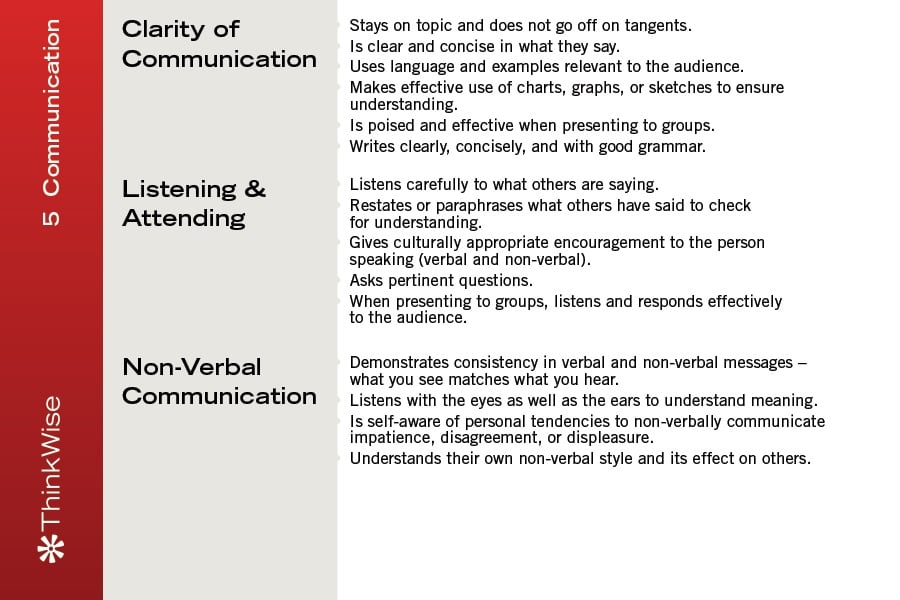 We have been talking a lot lately about adopting a competency-based approach for employee development and how it starts with aligning the company strategy and vision to the core competencies that are essential to your specific business.
Identifying the 5-7 core competencies that are essential to your business is an important annual exercise for your management team. Through several years of gathering data and working with clients, we have found that over 80% of businesses place the following two competencies within their essential core competencies:
1 - Communication
Communication is defined as: Interacting with others through verbal and non-verbal means to present information in an engaging and understandable manner. The use of listening and other attending behaviors to gain a shared understanding of the topic at hand.
Broadly speaking, Communication is best supported with the addition of Clarity, Listening & Attending and Non-verbal behaviors that should be measured and developed. The image below shows the behaviors within each supporting competency.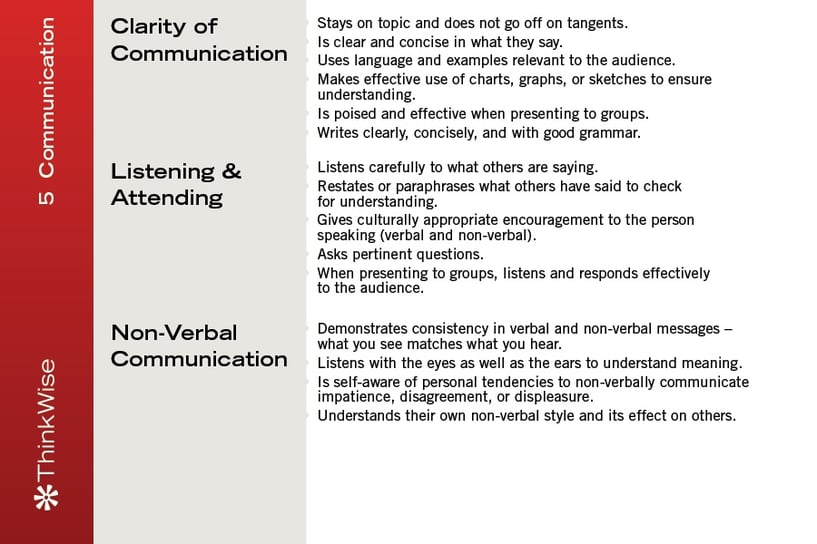 2 - Results Focus
The Results Focus competency is defined as: Taking a dynamic approach to work characterized by initiating decisions and actions. Concentrating on achieving the outcomes of a process or project while adhering to the overall strategy of the organization. Creating a culture of accountability and performance.
Results Focus is supported by the following: Creating Accountability, Resource Allocation and Drive for Results. Measuring and developing these behaviors within your employee development program is recommended. The image below shows the behaviors within each supporting competency.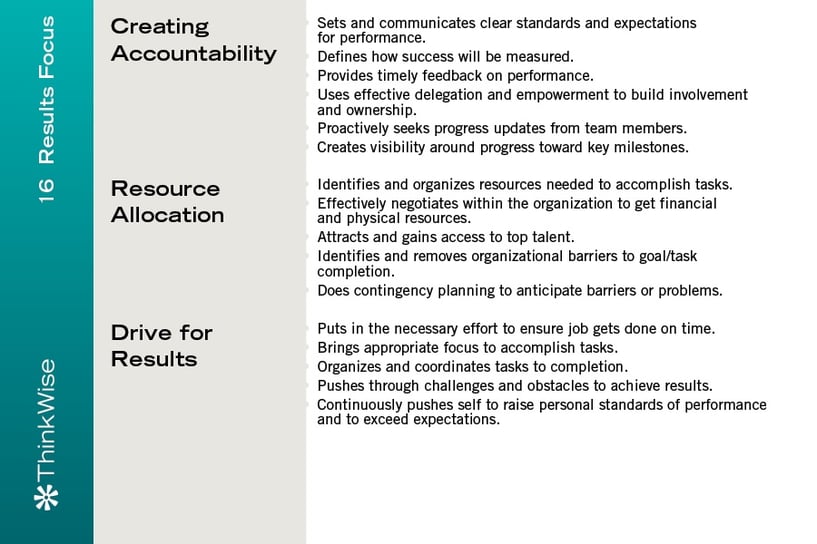 Which behaviors are vital to your organization?
Most businesses value good communication and a drive for results from their people. Would you select these within the 5-7 competencies that drive your business strategy and vision? Take a look at the 22 global competencies in the ThinkWise library and decide for yourself.
Develop skills like Communication and Results Focus - Provide the feedback and learning resources your employees want and need.
The ThinkWise 360˚ Survey gives your employees a clear picture of their strengths and opportunities for improvement and links them directly to learning resources. Your employees will be more engaged in their own development and you'll create an alignment between the organizational strategy and vision and your people.
Click the button below to download a 360˚ survey sample report to see how easy developing your employees can be.