5 More Tips For Your Succession Plan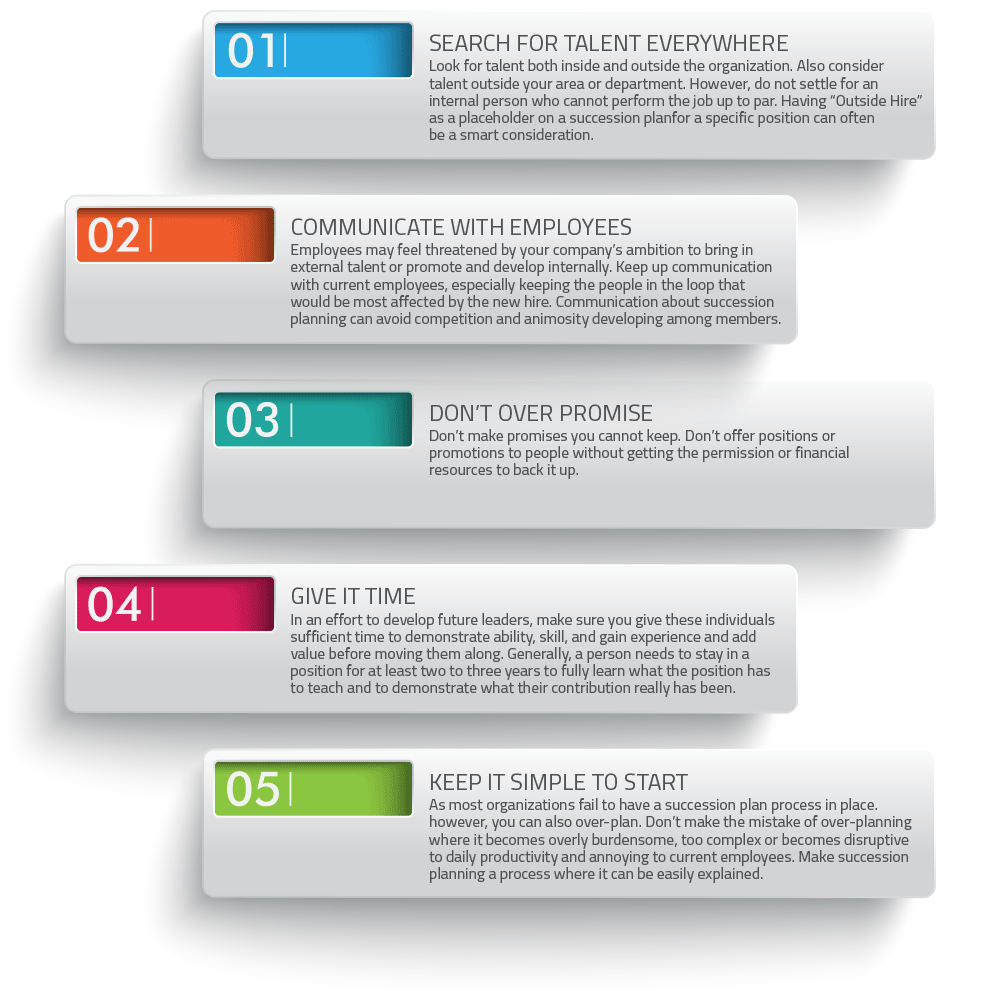 In a previous post titled Three Strategies for Addressing Succession Planning we discussed the basic steps of a successful planning process, which include the following actions:
1. Define the roles which require succession planning.
2. For each role, define 3 – 5 key experiences a candidate would need to be viewed as "Ready Now."
3. For each role, define 3 – 5 high level competencies that experience shows differentiate this position from others at this level or the ones below.
4. Cluster the roles with similar experience and competency requirements into families to make it easier to link candidates to multiple roles.
When implementing your Succession Planning program, make sure you also consider these five tips to help streamline the process and keep everyone in your organization informed.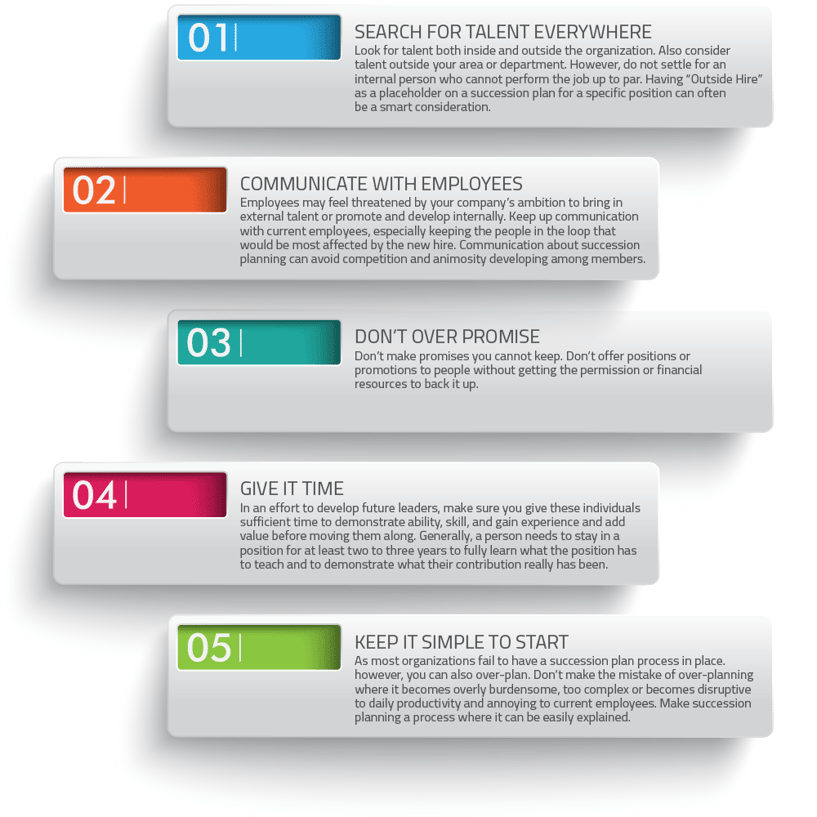 [click on the image to download the infographic]
Want to learn more about
Succession Planning?
Join us May 24th to to learn how to use competencies and assessments to identify and develop high potential employees.