3 Tips For Jump-Starting Employee Development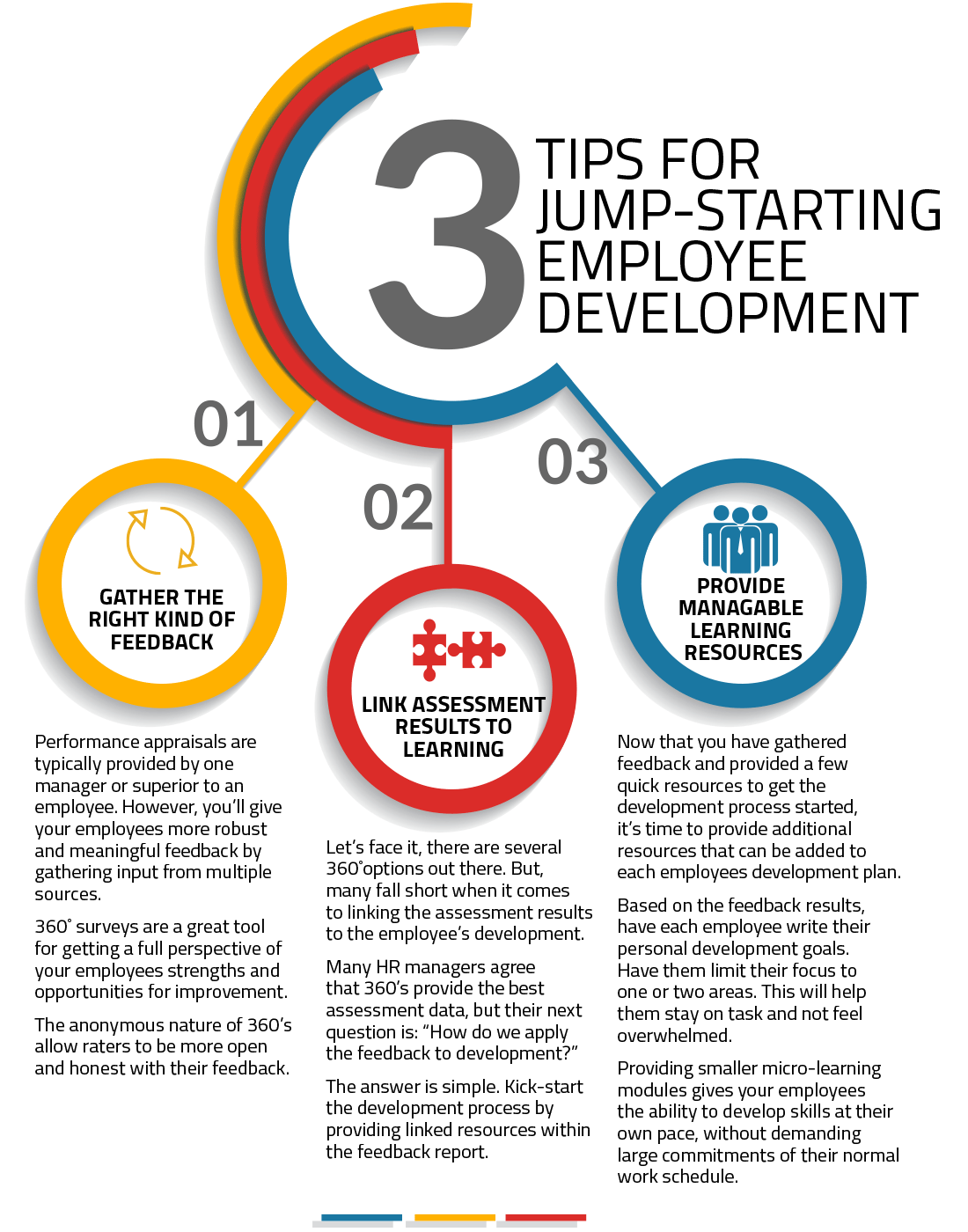 Creating, implementing and managing an employee development program can be a daunting task for HR departments. One common road-block is the application of feedback. There are several ways to assess your employees, but how do you apply that information in a meaningful and productive way?
Below are three easy steps to follow to reduce the burden on HR managers and ensure buy-in from your employees.
[Click on the image to download the PDF version.]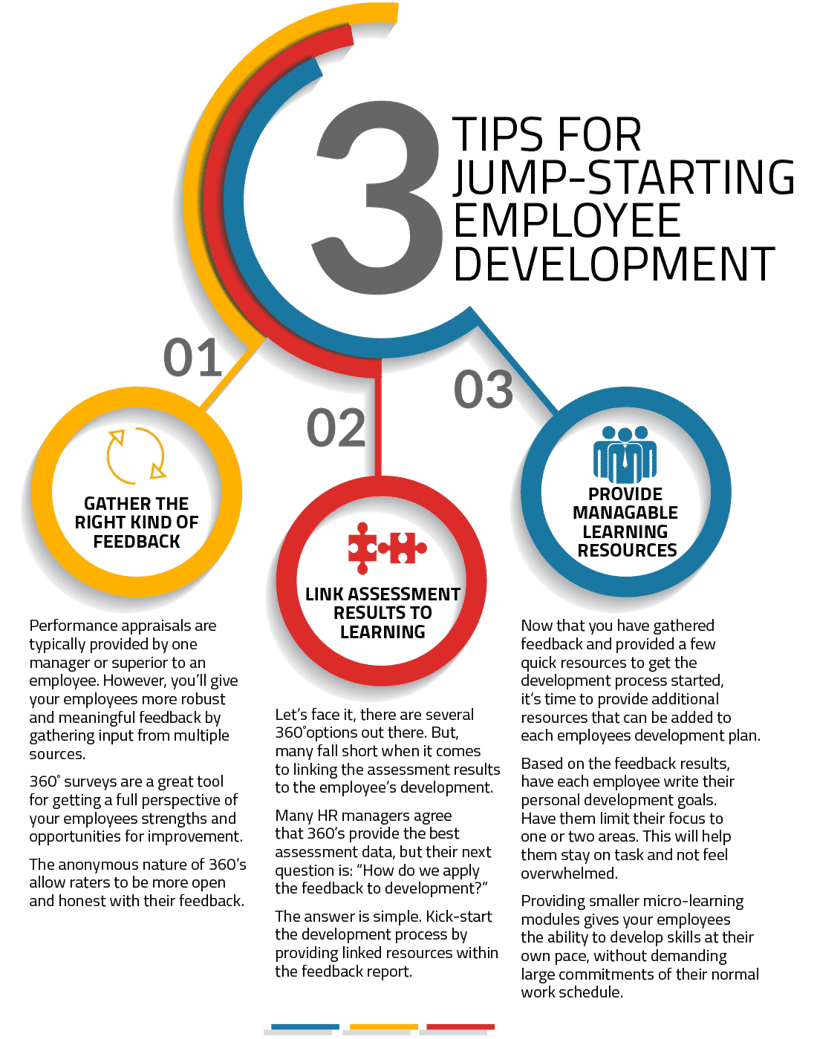 Give your employees the feedback they want and the learning resources they need.
The ThinkWise 360˚ Survey gives your employees a clear picture of their strengths and opportunities for improvement and links them directly to learning resources. Your employees will be more engaged in their own development and you'll create an alignment between the organizational strategy and vision and your people.
Click the button below to download a 360˚ survey sample report to see how easy developing your employees can be.