Three Basic Steps For Developing Your Employees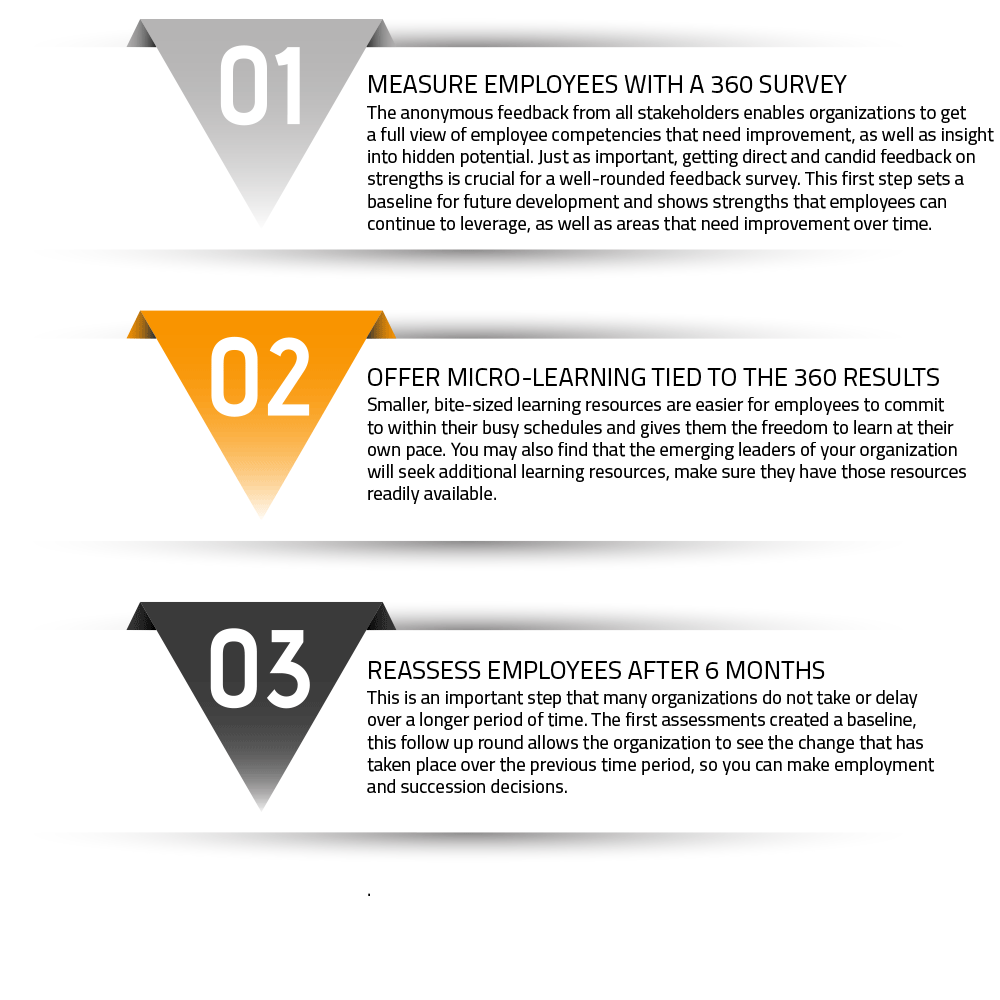 Strategic employee development and succession management are vital to grooming any organization's future leaders.
So how do businesses find and decide which employees will lead their organizations into the future?
How do they discover hidden potential?
Many organizations use assessments — of all shapes and sizes — to stock their leadership and succession pools.
However, not all assessments are appropriate for leadership development and succession management.
For example, take traditional performance appraisals. They're great for gauging the performance of cascading goals, but they have limitations. Performance appraisals are between a manager and an employee. They don't consider all of the stakeholders (managers, peers, direct reports and customers) that an employee engages with throughout the organization.
Here are three basic steps you can take to get better results from your employee development efforts.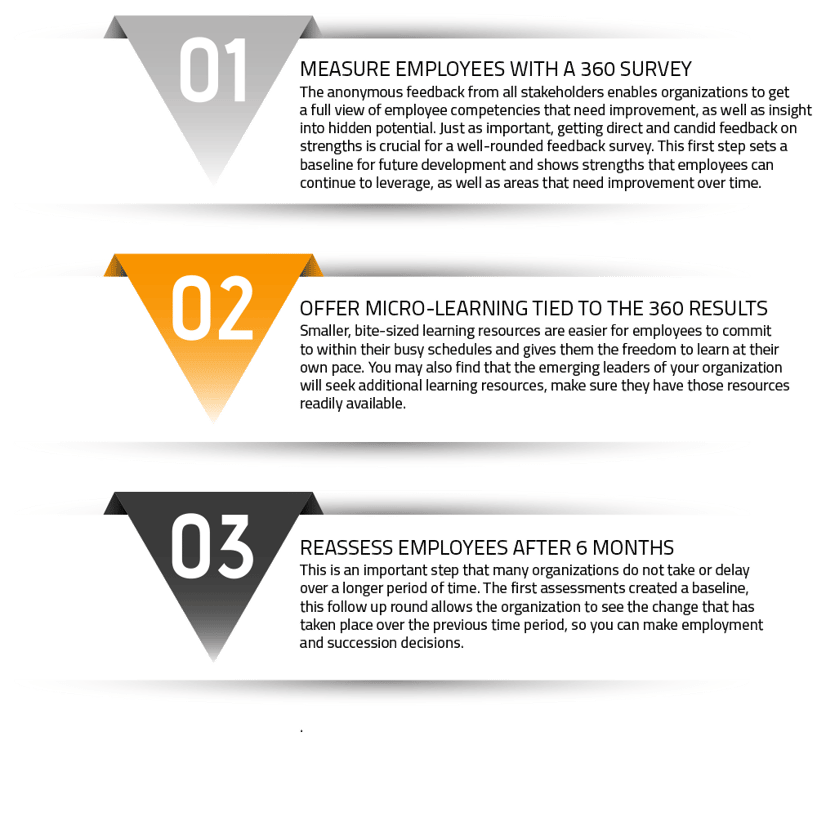 ThinkWise 360's allow you to categorize what to STOP, START, and CONTINUE while valuing the feedback people have provided. Within the report you'll get a direct link to ten FREE learning resources targeting the top five strengths and bottom five opportunities for improvement.
It isn't a cliche: people do make up the workplace and if you aren't open to their feedback, you'll miss a wonderful opportunity to engage them in making things better.

What type of 360˚ reports are you using to improve your leaders and what do you like or dislike about them?