Three Areas of Focus for Building Team Trust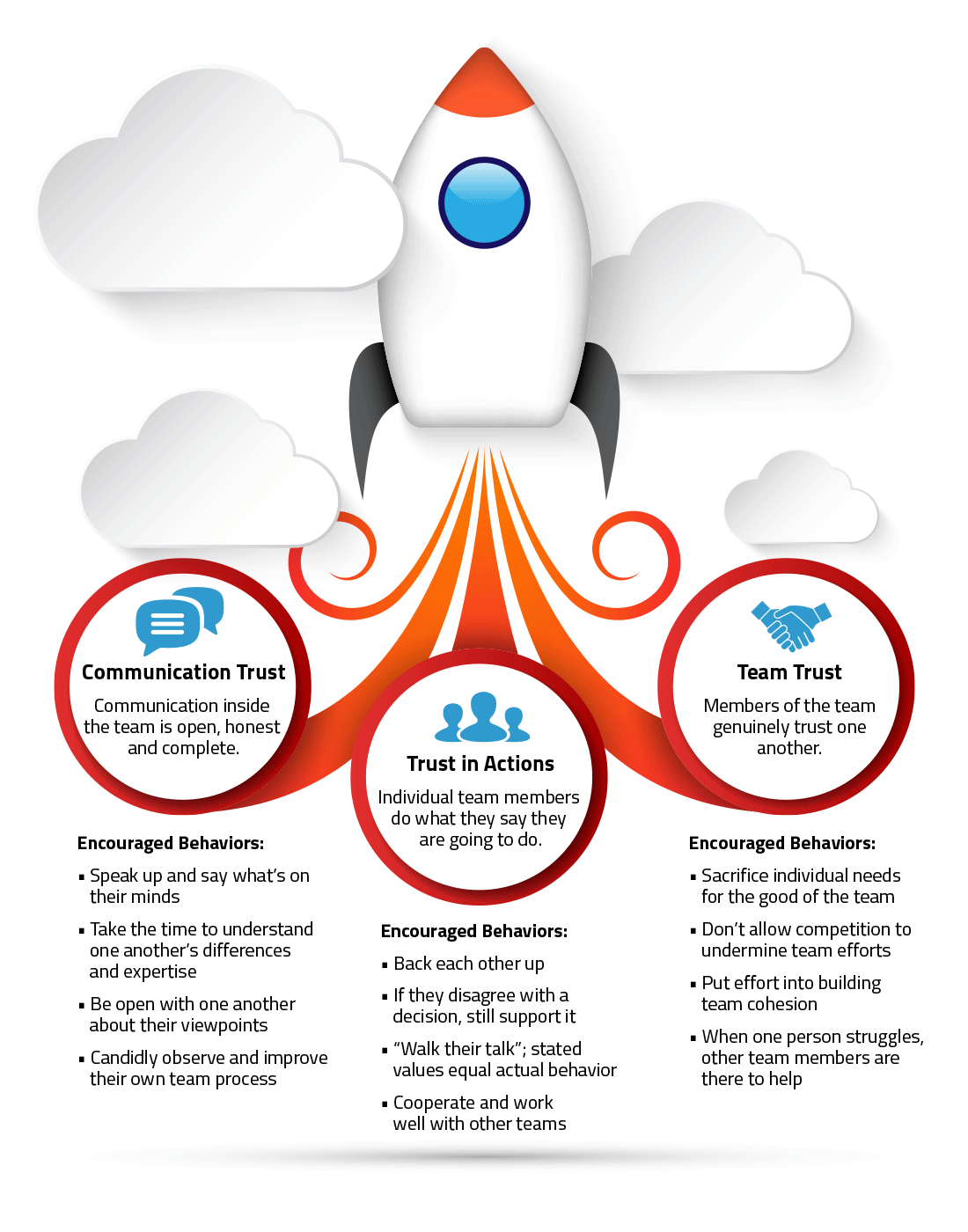 Trust is just one of the eight dimensions of high performing teams, but it is arguably one of the most important dimensions. Trust measures the extent that team members believe that their fellow members have good intentions to do what's right for the team and for each other, as well as the skills to contribute to the team's work.
Building trust within your teams allows for better progress, less time redoing work and contributes more to enduring organizational success, such as improving organizational culture and increasing staff retention.
There are three primary areas that should be developed to ensure your teams are maximizing their potential.
[Click on the image below to download a PDF version]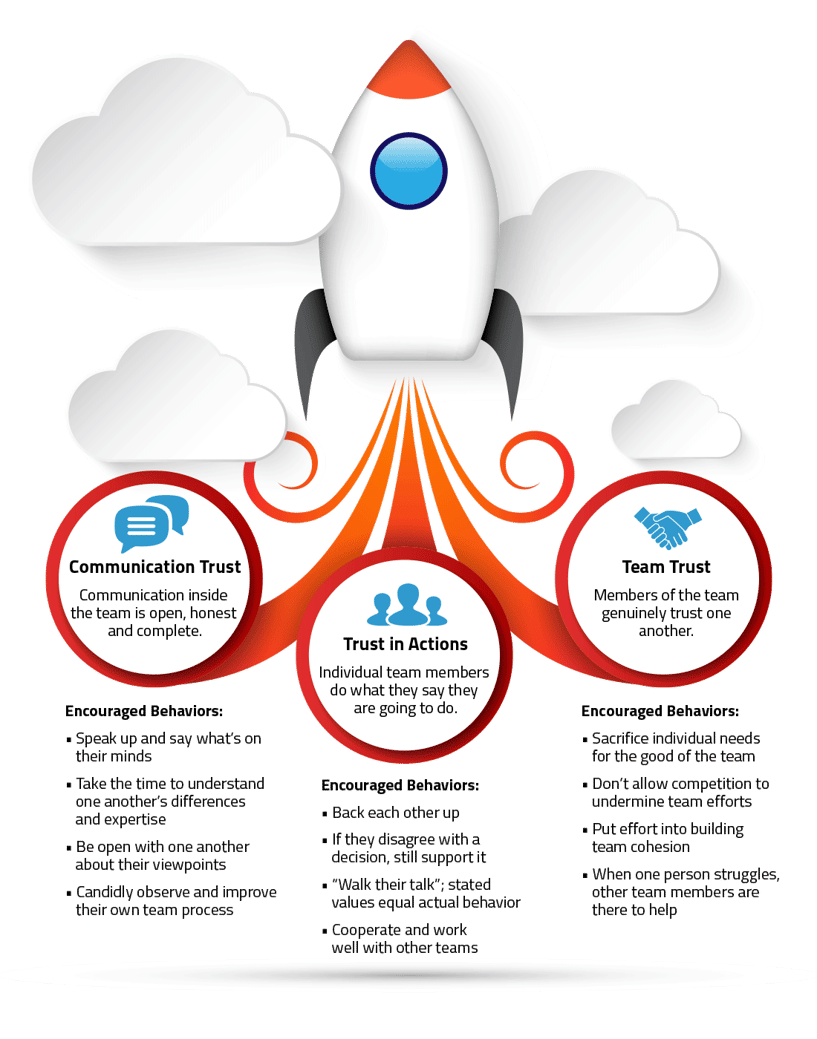 At ThinkWise, our goal is to provide you with the necessary resources to make smart Employee Development decisions. To learn more about the Impact of Team Performance, click here to see our survey report.
Also, below is a link to the report: What Gets Measured Gets Managed. This guide will help you understand more about aligning your business strategies and improving team performance.