15 Questions to Ask When Speaking With References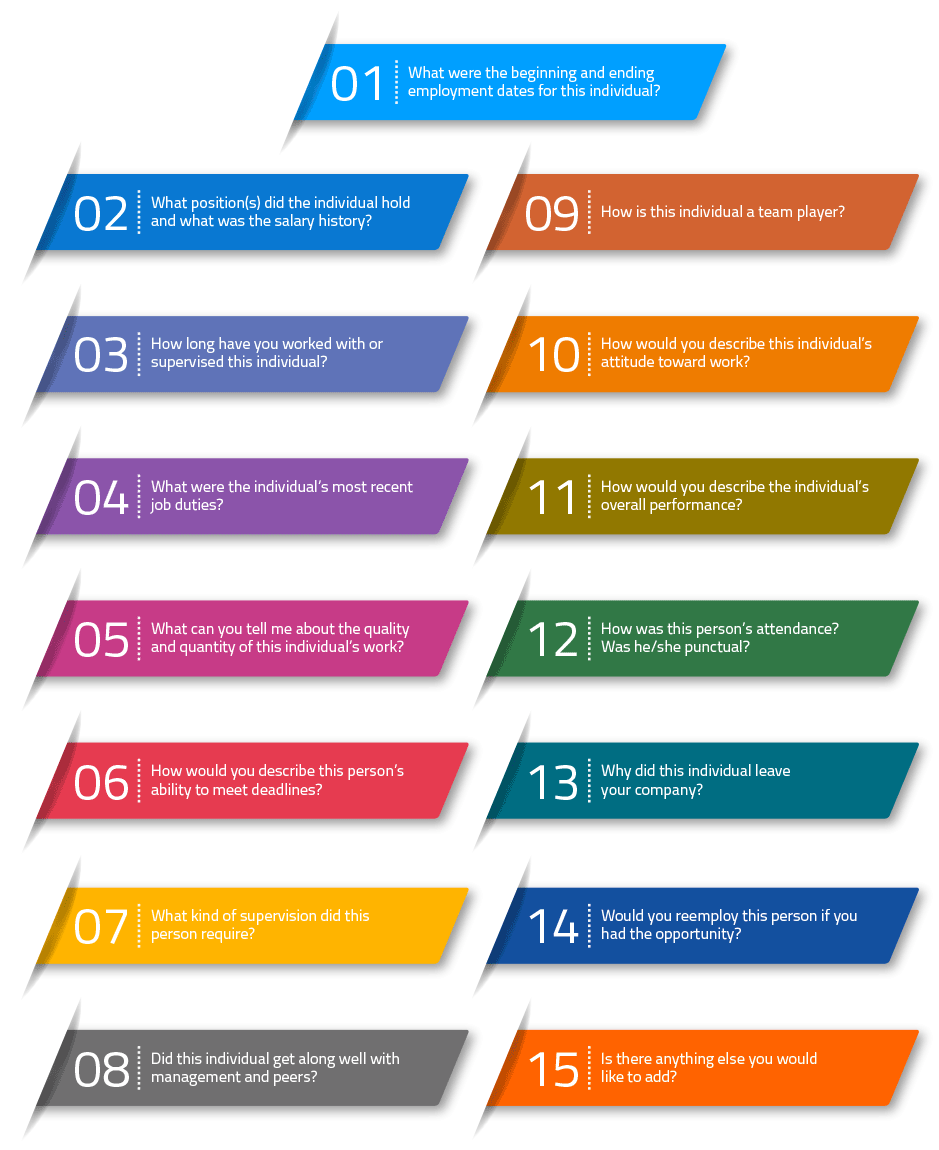 Organizations vary widely on whether or not they do reference checks on candidates. Check references carefully. Some companies you call may only be willing to confirm facts for fear of a defamation lawsuit. Others, however, may give you some insight into the candidate. Listen to the tone of how the reference tells you about the candidate.
At the very least, checking references will confirm the truthfulness of the candidates and their resumes. If you make these calls and document the results, here are some sample questions to help you get the most useful information.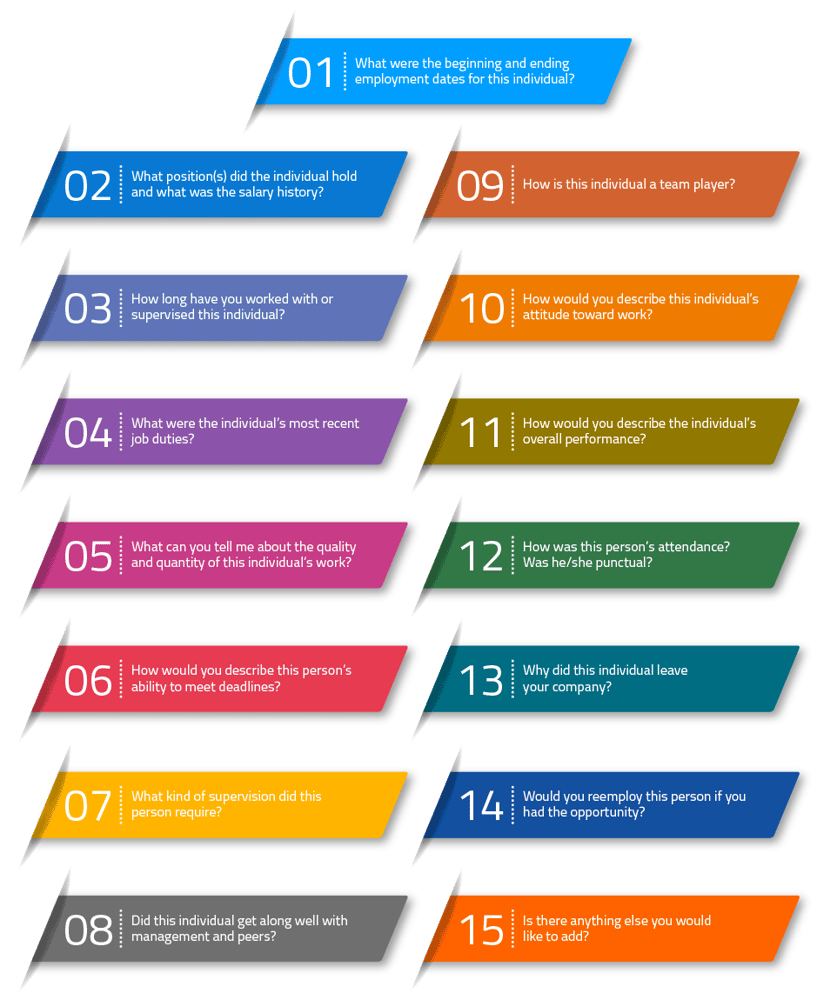 [click on the image to download the full PDF infographic file]
Also, reference check value may be increased if done after interviews and/or assessments so that you have specific questions or hypotheses to explore with the people you call.
Which behaviors are vital to your organization?
Knowing the behavioral competencies that are important to your organization will help with hiring, assessing and developing your employees.
Click the button below to learn more about how to link competencies to your business and align hiring and employee development.