Identifying the Decision Maker Can Be Difficult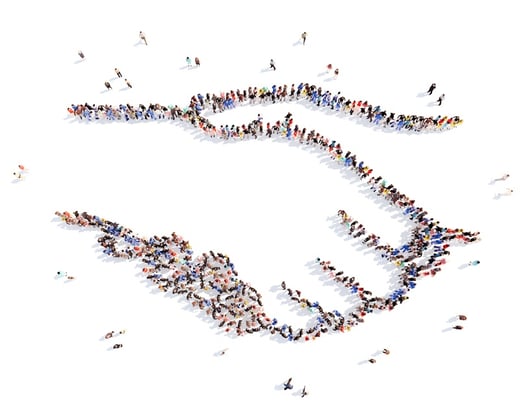 It is not an easy task to close deals, if it were we would all be throwing money in the air like they do in the movies. It isn't simple, but with the right mindset, tools, and perseverance — selling to HR departments and executives can build a long lasting and reciprocal relationship. I want to provide some thoughts and steps for you to consider prior to pitching your solutions to your next HR prospect. I will use a presentation that includes 360 surveys as the tool for a leaership development program as my example.


What makes a good target prospect?
Companies that have existing Employee Development programs or want to develop these programs.

Users of existing 360s.

Companies seeking to develop their employees but need help identifying the gaps.

Companies with a strong link between feedback and development.
More focused development that is aligned around the competencies needed to achieve the organization's strategy

Provide individuals with a comprehensive understanding of their strengths and developmental opportunities

Increase awareness of how the organization would like them to perform

Align the person's individual development with organizational goals

Provides a consistent and structured source of feedback outside of the traditional performance review.

Has the company invested in or are they planning on investing in Employee Development? Unless there are new factors driving a change, they aren't likely to change that model.

4 Quadrants to help you conceptualize your pitch:
Who are the PEOPLE you need to sell to? Are you dealing with the right people – decision makers?
What are their motivation?

What SOLTUTIONS are they using today, if any? How does your solution (tools and process) compare?

Is the company you are pitching to progressive and open to new ideas – or are they resitant to new ideas?
In other words, you need to understand their CULTURE (which you will not find in a textbook!).

Know the MONEY and TIME commitment for your program and tools. What kind of budget are they willing to work with – and have you done a solid job discussing ROI with them?

Success factors to consider:
Expectations are clear

Advance communication

Developmental purposes

Positive attitude toward feedback

Supports change

Ease of Use

Budgeted effort

Manageable time commitment
At ThinkWise, we provide simple, clear, and direct information, so you can make help to make improvements immediately. If nothing else, we allow you to categorize what to STOP, START, and CONTINUE while valuing the feedback people have provided. It isn't a cliche: people do make up the workplace and if you aren't open to their feedback, you'll miss a wonderful opportunity to engage them in making things better.

What type of 360˚ reports are you using to improve your employees and what do you like or dislike about them?