The Eight Dimensions of High-Performing Teams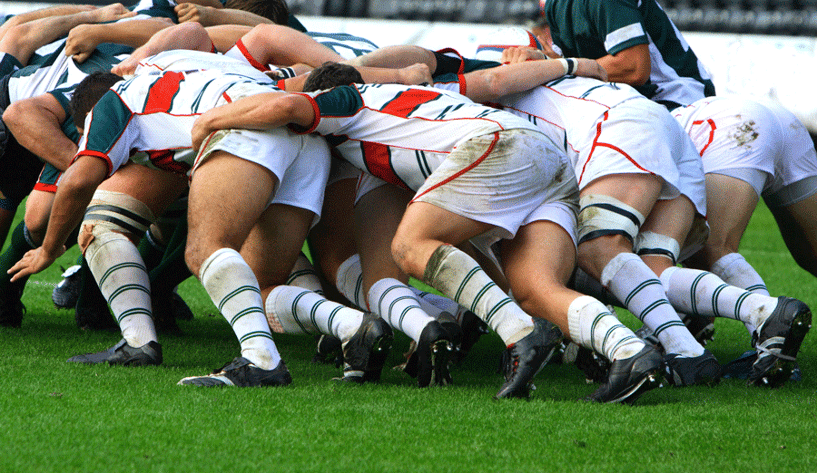 As the old saying goes, "There is no 'i' in team."
In fact, the entire concept of individuals working collectively to achieve a singular goal is part of the human experience. If it weren't for teams and what they can achieve as a collection of individuals, we would never have Super Bowl Sundays, the World Cup or the legacy of the Beatles. To learn more about the impacts of team performance, see this industry survey.
But, in the current climate of strategic talent management, there is a disproportionate focus on the individual employee. The talent management marketplace is flush with employee assessment tools that focus on individual performance, leadership potential, communication styles and personalities. I'm not dismissing the importance of assessing individuals, but what about assessments for an organization's teams?
So how do companies assess team performance, especially when most assessment tools are geared toward the individual? Companies today need an instrument to measure the dynamics and effectiveness of teams – a Team Performance Survey.
A Team Performance Survey is used much like a 360 degree or multi-rater survey – to describe the behaviors that reflect performance on critical competencies from various perspectives. But, unlike a typical 360 degree or multi-rater survey, which assesses individual performance, a Team Performance Survey assesses and evaluates the team as an entity. The team members participate as respondents.
That said, not all team surveys are the same. In fact, some team surveys actually assess each team member's behavior and dynamics individually and present the collected data as a team profile. To truly assess how a team is functioning and whether it is creating business value, a team survey must provide deep insight into how the whole team is functioning and performing. This type of assessment is based on specific competencies that define successful teams.
The Eight Dimensions of High-Performing Teams
Below are the eight competencies and dimensions that define high-performing, successful teams.
Understanding these competencies and dimensions is crucial for developing a meaningful Team Performance Survey:
Alignment.

Alignment helps maintain a clear and shared vision within the team. Team alignment is necessary for setting goals completing assignments in a timely fashion.
Communication. Communication involves the information exchange across the team. Communication between team members is necessary for efficient teamwork and ensuring everyone knows their role in accomplishing collective goals.
Conflict Management. Conflict is the ability for the team to handle debates and disagreements in an effective way. Teams with proper conflict management skills are more productive.

Coordination.

Coordination is a synchronization of team actions in order to exchange work and complete team priorities in a smooth, efficient, and accurate manner. Effective coordination leads to efficient and seamless task performance.
Orientation. Orientation is the degree to which members choose to be an active part of the team and are committed to team members and their collective goals. Team orientation involves a greater emphasis on team over individual accomplishments.

Problem Solving.

Problem solving is a critical component of a team and allows the teams to effectively diagnose and resolve critical task issues that threaten the success. Effective problem solving allows teams to address new challenges without a drop-off in efficiency or performance.
Process. Process is the magnitude to which a team efficiently allocates resources and organizes the work among its members. Meetings prove to be an efficient use of time where members generate ideas and strategies for managing the work.
Trust. Trust measures the extent that team members believe that their fellow members have good intentions and the skills to contribute to the team's work. Trust in your team allows for better progress and less time redoing work.